I recently had the pleasure of setting up a new MacBook Pro. I like making checklists so thought I'd keep track of what I set up for next time.
Also seen it as a good opportunity to share the tools I use, for any other designers that are interested. It's always interesting to hear what other people are using in the industry.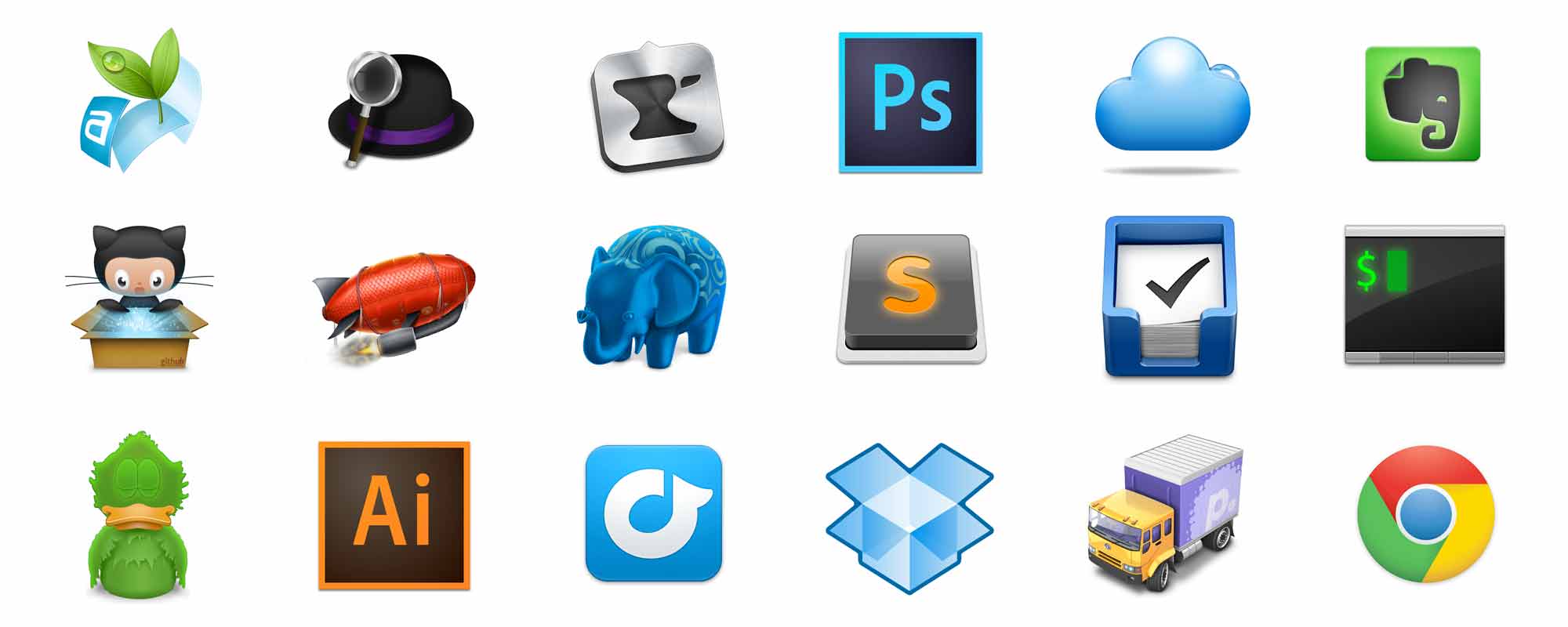 Checklist for setting up a new MacBook for web design & development (updated July 2015):
General
Install Chrome. The best browser.
Install Alfred. A quick launch & productivity tool.
Install Evernote. Keep track of everything.
Install Dropbox. Share files across devices.
Install a Twitter client. Keep track of what's going on.
Configure dock (System Preferences > Dock). Hide it. Make it smaller.
Add Chrome extensions (Delicious for bookmarking,Window Resizer for quick website screen size testing, ColorZilla for quick color picking, YSlow to check website performance, Pocket for reading later), Hola for VPNing, Buffer for scheduling tweets
Install Things. Getting things done.
Install Mailplane. Manage Gmail accounts.
Add accounts to Calendar: Work, iCloud, Gmail
Install Arq for backups to AWS.
Install Kindle for reading digital books.
Install 1Password for managing passwords.
Design
Purchase Sketch. User interface design.
Install Craft, a Sketch plugin.
Install Abstract for managing Sketch projects.
Might need to purchase Creative Cloud too. Install Photoshop, Illustrator, Extension Manager.
Purchase & install Axure. Rapid prototyping. Add Axure Chrome extension.
Copy across any personal design resources (icons, photography, PSDs, fonts).
Development
Extras
There are a bunch of other apps I've been using as of late.
Install Inboard. Design inspiration.
Install Slack.
Install Skitch. Quick design feedback doodles/notes.
Install Licecap. Recording animated gifs.
Related non-digital stuff: Large sheets of paper, sharpies, post-its, adhesive dots, headphones.
Services
Cloud services that I typically use.
Would love to hear what you use. Feel free to share your tools in the comments below.
Receive more design content like this to your inbox
I promise not to spam you. No more than one email per week.