Product design portfolio
I've had the pleasure of leading design teams, working with early stage startups and big enterprise companies around the world. Here are just a few.
Mesosphere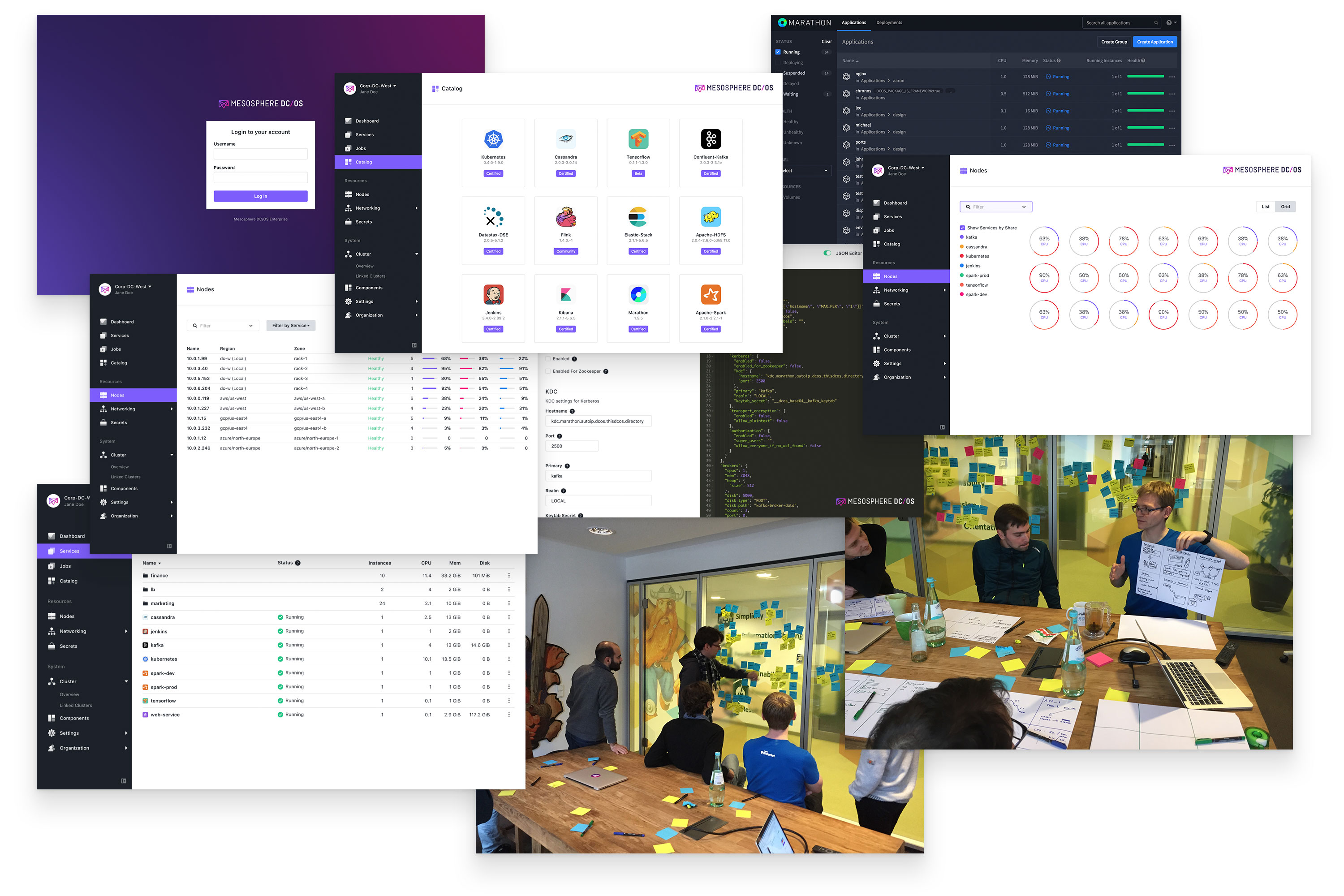 I joined Mesosphere in 2015 where I manage the Product Design team. Responsible for my team, our projects, the user experience of our product (DC/OS) including the user interface, design system, CLI and user research. Working closely with Product Management and Engineering to ship quality software.
Here's an insight into our product design workflow and how we run our user testing program.