FOWD is going to London next week (17th & 18th April) and am happy to say I'll be attending. This will be my first big web event and am exited to hear the speakers and meet with different web designers out there.
What is FOWD?
Future Of Web Design (FOWD) is a conference organised by Carsonified. It's one of those 'geeky' web conferences that us web designers think are really cool and some of the biggest names in the business will be attending and speaking.
If you're heading to it give me a shout.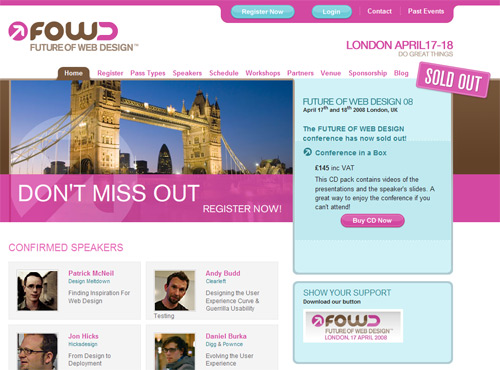 Receive more design content like this to your inbox
I promise not to spam you. No more than one email per week.