Thanks to Carsonified I'm speaking at the Future of Web Design Tour in Belfast on Wednesday 2nd September 2009.
I'll be joining the lineup of Andy Clarke, Drew McLellan, Web Standardistas and others.
The Belfast event is being held in W5 at The Odyssey starting at 8.45am.
Tickets are still available at £59 (bargain for a FOWD event).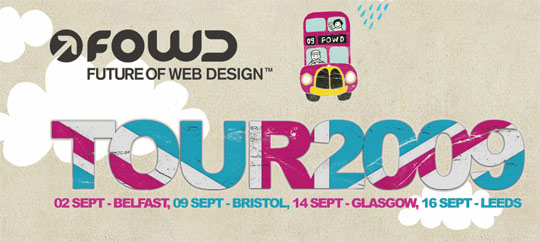 I'll be talking about 'Rounding the edges of your website':
Minor adjustments to ensure your user has an enjoyable experience
How to optimise your site for optimal performance
Essential checks before launching your website
Further links:
I'm very excited about the event and hope to see a lot of you there. Who's going?
Receive more design content like this to your inbox
I promise not to spam you. No more than one email per week.